The following case studies show some of the breadth of my work. For more information, schedule a free consultation.
Custom Website Design & Development: Davis Frame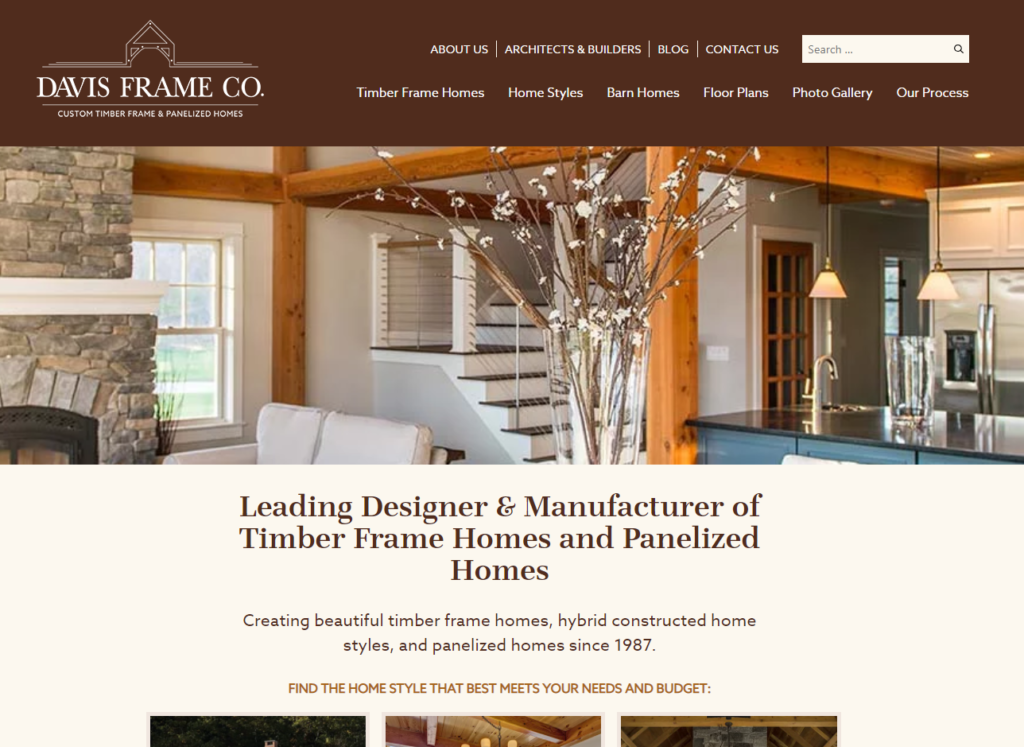 "Jenn recently built our new website from the ground up. She is not only talented, but is also extremely organized, communicates in a timely manner, and is down to earth. Building a website can be stressful, but she made the process smooth. Out of the 4 website redesigns I have been part of over the years, our website we built with her has been the most fun and enjoyable. I would highly recommend working with Jenn!"
I've enjoyed providing technical website support to the great folks at Davis Frame for a couple years now, but recently it was time for them to overhaul their website and build a brand new one that better served their target audience and their goals.
For this project, I partnered with the fabulous designer Caroline Matte to develop a custom website for Davis Frame. Mockups for the site were designed using Illustrator, then I converted those mockups into the beautiful site you see by custom-coding the website in PHP, JavaScript, HTML and CSS. By custom-coding the site rather than relying on a drag-and-drop website builder, we were able to ensure the site looked exactly the way we wanted, while building in one-of-a-kind functionality, such as the website's floor plan filter and lean photo gallery. The site runs on WordPress, but the back-end admin area where the folks at Davis Frame can update the site content was customized to be simplified and easy to use.
You can check out the site here: https://www.davisframe.com/
Shopify Integration: Ma & Pembum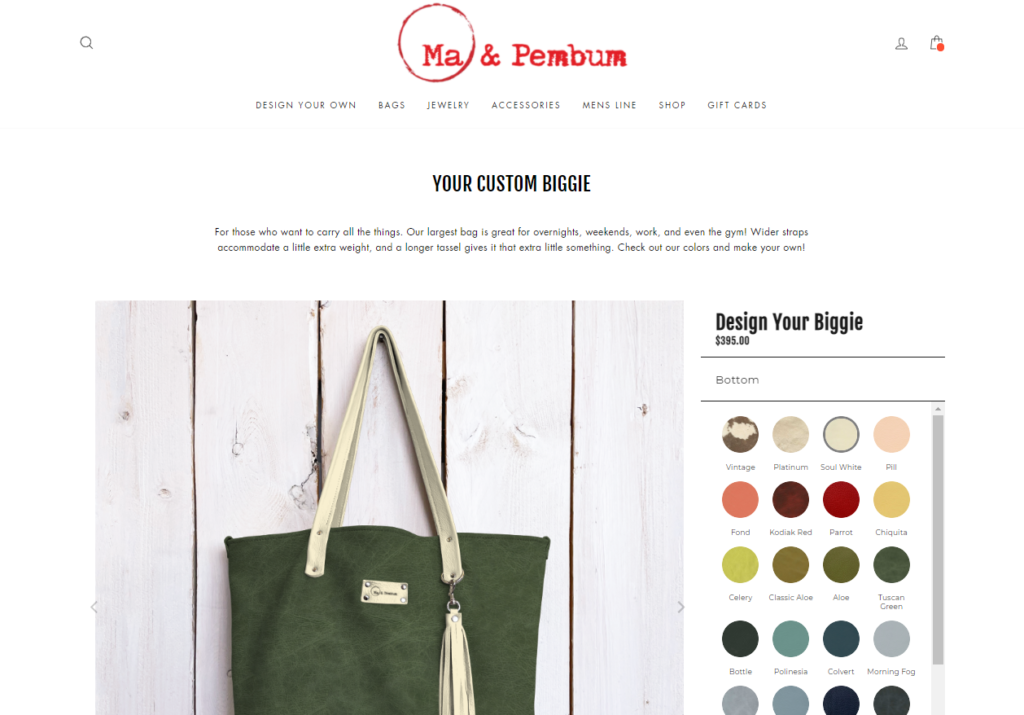 It was a pleasure working with Ma & Pembum, and a quick read through their website will immediately show you why! The folks at Ma & Pembum are funny, friendly, innovative and have great taste! They recently leveled up their business by providing a way for customers to design their own bags on their website. As is usually the case when you're building something innovative, though, they ran into some technical challenges along the way. That's where I came in.
I helped the folks at Ma & Pembum integrate the customizer app with their website by editing their Shopify theme's code files. I wrote custom code to fix bugs in the customizer app and to display the customizer information on their website in a way that was on brand and looks stunning.
You can check it out here: https://maandpembum.com/pages/custom-orders
Web Design: TACT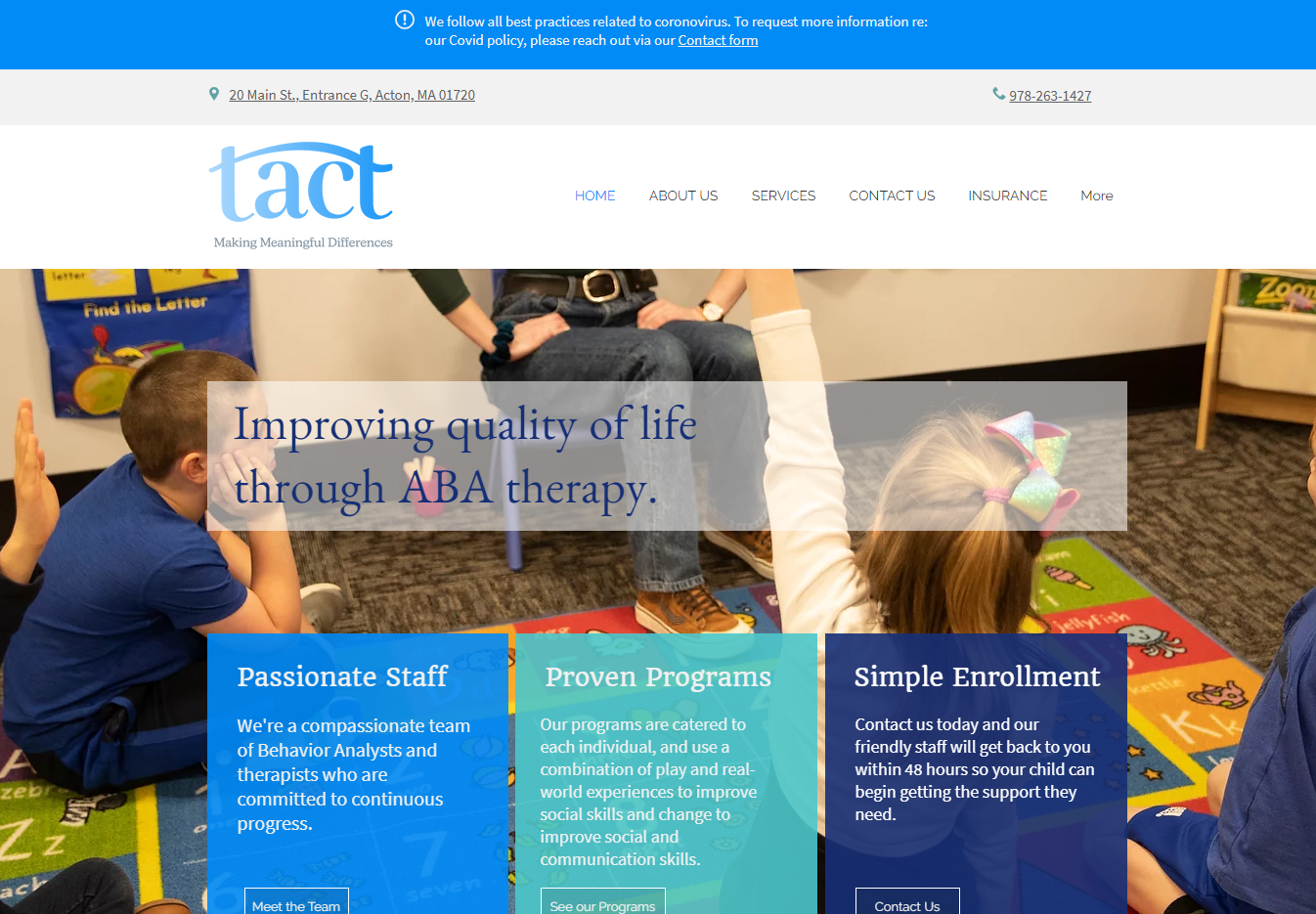 TACT provides empathetic ABA therapy services for people with autism. They needed a website that would help potential clients understand the value of the services they offer, and feel inspired to schedule a free consultation. TACT also needed to be able to showcase their vast expertise and publications, as well as attract top talent to join their team.
We built this website to highlight their programs, explain ABA therapy and provide potential clients with all the information they need to make the sometimes difficult decision to pursue help and care.
You can see their website here: https://www.tact.care/
Custom WordPress Theme Development: Vermont Oxford Network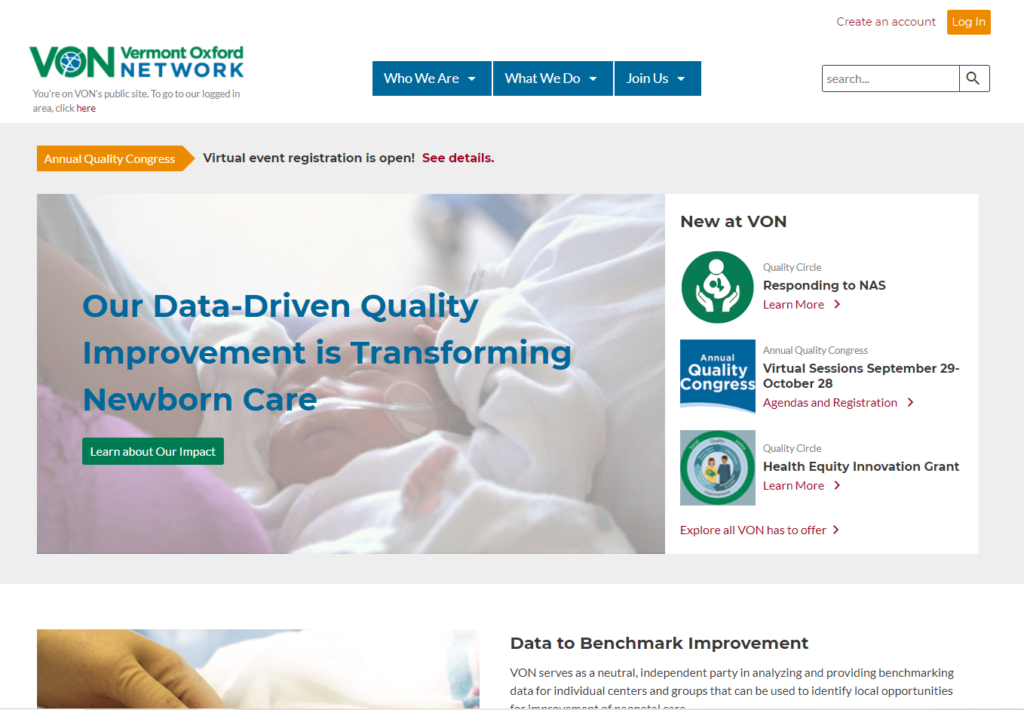 I do UI/UX development work as an employee of Vermont Oxford Network, and I love working there. The combination of VON's inspiring mission, track record of 20+ years of actualizing that mission, and the opportunity to build innovative software that helps save lives is a joy.
Most of the work I do for VON is designing and developing software used by hospitals, but a couple years ago I had the pleasure of designing and developing VON's public-facing website.
To create this site, I facilitated a user-centered design process with VON's leadership team, marketing manager and other company stakeholders. We built "personas" in order to understand and communicate about our target audience, and then meticulously designed the site to meet our persona's needs.
The site is coded in PHP and JavaScript (WordPress custom theme and plugins) and is easy for content creators at VON to update the site with new pages and content.
You can check it out here: https://public.vtoxford.org/
WordPress Blog Transformation: Unconditional Learning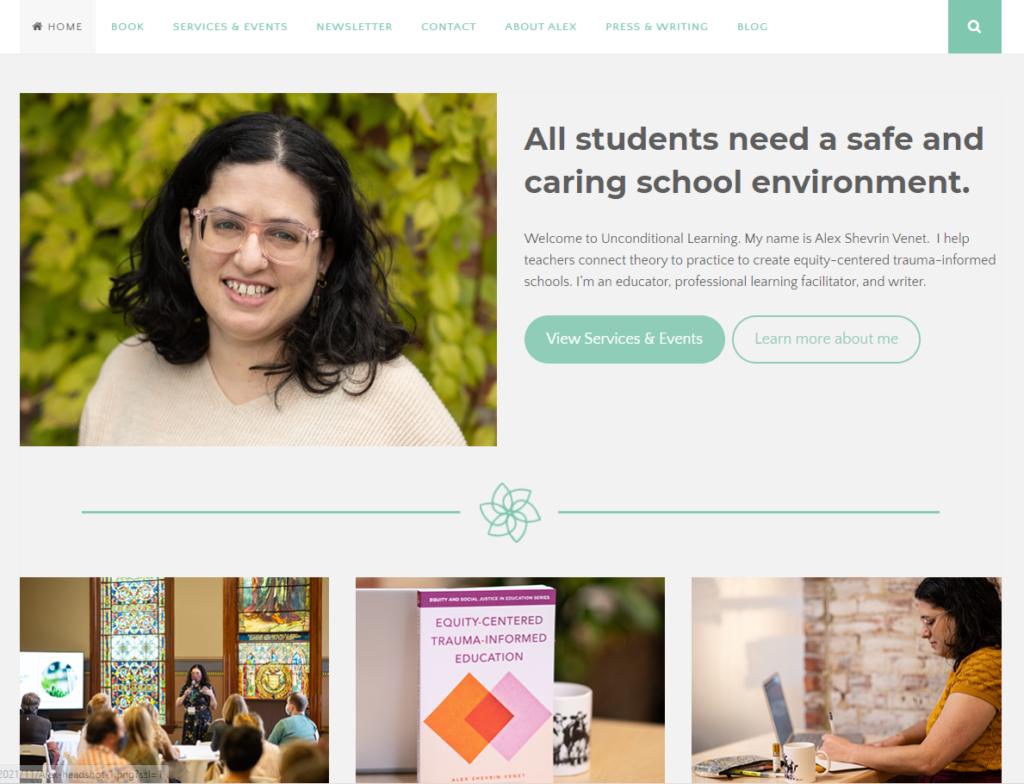 Alex Shevrin of Unconditional Learning is a popular education consultant whose website started off as a WordPress blog. As her business grew, however, she needed her website to grow with it.
I worked with Alex to understand her mission and her goals, and then redesigned her site to market her services, communicate her mission and showcase her new book.

"I was so relieved to be able to work with Jenn. Jenn was professional, quick, and responsive. She had industry insights that wouldn't have occurred to me, even though I consider myself pretty tech-savvy. She heard and incorporated my feedback and answered my questions about behind-the-scenes stuff. I've gotten so many compliments about my new site. Highly recommend working with Jenn!"
You can see her site here: https://unconditionallearning.org/
To learn more about these or other projects I've done, or to discuss working together, schedule a free consultation.